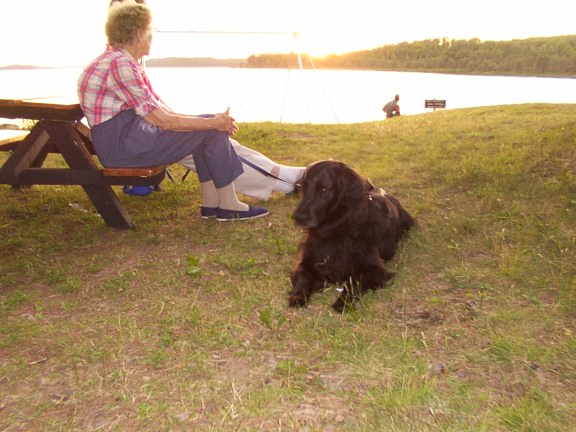 Helen Foulke is a 72-year-old, barrel-racing cowgirl. She's also a grandmother.
At an age when most of her peers are easing into slower pursuits and worrying about brittle bones, Foulke is barrel racing on a fast, bucking paint horse named Sassy who scares the you-know-what out of her. She's Calamity Jane with a dash of John Wayne, and she won't get out of the saddle without a fight.
"I just like doing it," she said, trying to shrug off any talk about herself. "I'm just going to keep doing it until I can't."
While barrel racing is considered a lifetime rodeo sport like golf and it can be done by older athletes, Foulke is definitely at the outer edge of the age spectrum. In the Palm Beach County Mounted Posse, the amateur riding club that meets at the Jim Brandon Equestrian Center, she is the oldest competitor. The National Barrel Horse Association, the sport's governing body, said it doesn't see many riders over age 70.
But Foulke regularly races against people half her age. The Super Seniors division is open to age 35 and older.
She sticks with the sport even when it gets tough, like it did on a recent Saturday night. Foulke blasted into the racing ring, auburn hair flying, legs flapping, lips laying out a stream of words into Sassy's ear.
It didn't go well. The brown and white horse was supposed to round each of the three plastic barrels in a clover-shaped pattern, dashing out of the ring at the finish. But after rounding the first two barrels so fast and tight that her body was almost parallel to the ground, Sassy balked at the last one. Then, when Foulke was charging her out of the ring, Sassy reared up on her hind legs, bucking like a horse from an old western movie.
Foulke got a 19.59-second time, about four seconds too long to place. Foulke let loose a torrent of words.
"She's crazy. And I'm crazy for riding her. She takes you and throws you. She doesn't do that at home. My back can't take that. I won't be able to walk tomorrow."
Foulke might grumble but she won't give up.
"She'll come to me and say, 'That's the last time I'm doing it,'" said Peggy Kovacs, a past Posse president who's known Foulke for 23 years. "But daggone it if she isn't doing it again."
Barrel racing, which got started as a pastime for wives and girlfriends at the rodeo, is still largely considered a sport for cowgirls and broken-down cowboys. But there's nothing easy or dainty about it. Riders bolt into the dirt ring from a holding pen, looping around one of five different configurations of barrels or poles, spraying dirt and vying for the fastest time.
Rick Hardy, from the National Barrel Horse Association, said while deaths are rare, a couple of people get injured or tumble off a horse during most competitions.
Foulke's had her share of bruises. "Nothing real bad. Just slammed on your back. Ran over," she said. "It's like fast cars. It comes with the territory."
She didn't start barrel racing until she was in her 30s, when she and her husband moved to Loxahatchee Groves from New Brunswick, Canada. Until then Foulke had only done sedate pleasure riding. But when she saw people speeding around the barrels at Posse competitions, going so fast their legs flew out like wings, she knew what she wanted to do.
After a year of teaching herself, she entered her first competition. She's been hooked ever since. She also taught all six of her kids and two of her granddaughters how to race barrels, putting them back in the saddle every time their horses threw them.
Her granddaughter Kassie, 15, who lives with Foulke, remembers her grandmother putting her back in the saddle again and again. "She's very inspiring because she just goes and goes and doesn't stop," she said.
Tags: barrel racing, helen foulke, grandmother, grandma, rodeo, rodeo event